NEWS Feeds
The Sounds of EarthWednesday, March 22nd, 2017 at 2:24pm
Christine Lopez
Korn you guys need to pay a visit to some avid fans in NC again, hopefully you can hit a venue in Raleigh as well as Charlotte. I would love nothing more than to bring in my 40th this yr with the sounds of you guys...Please, make it happen 😉
Brannon Webb
Haha Brian is always the life of the party so to speak lol. I'm very glad that I got the opportunity to meet him! It would definitely be cool to hang out with him and take some guitar lessons from him.
Cj Denton
Omg i got a concussion in yalls pit in louder than life i did not care i finished your set and no matter how bad the headache dizziness and nausea i had i stayed til the end and when cory came out with yall it made child hood dreams come tru
Debi Riley
Thank you Korn for remembering us folks out West and not just playing in California...... Can't wait to see you guys again!!!
Adam Baros
Much respect..... Y'all been legit, loyal to your fan base and downright respected!!! You all need to come on back to San Antonio, TX make a run.
Dana Sperling Beck
I may be a homemaker but I'm definitely not the "Suzy the homemaker!" Jonathon Davis refers to. Be sure to check out Metal Talks|Korn by Spotify Metal Talks.
Adam Baros
Looks to me like TEXAS needs you 'ol boys to run thru. Y'all rock it to the ground. Leave pebbles and dust. That's what TX needs. No hold back rock em
Jennifer Dupont
Awesome n you guys rock in the pic, also word is spreading the fb page blabber mouth posted this event also.. thank you for being you...
Alicia Beeton-Dunham
Can't WAIT to see you guys at the Rise Above Tour in Bangor, Maine!!!! Sooooo excited you are finally coming this way!!!! LOVE you guys!!!!!
Patrick Haines
You need to bring this tour to Brisbane!
Pretty please
Mark Leniartek
Yeah you guys did it all,I wanna get all of your albums,so far listen to them on YouTube.Thanks for being awesome guys,God bless,peace.
Rene Colorado
Awesome, can't wait for that picture with Babymetal \m/ 😀
Jesse Owen
Real talk tho. That drummer of yours needs to ease up on the eyeliner because he legit looks like an aging lesbo.
Sommer Bingen
Yes!! June 16 fu*kin A!!🤘 This will be KORN concert number 10!!
Keri Brite
Tix on sale tomorrow for DTE aka... Pine Knob Michigan
Can't wait to see you guys💯
Ryan Fontenot
Stone Sour and skillet are already playing Rocklahoma this year. Might as well bring Korn along!
Ced Costa
Anthony Anthony Arnaud imaginez la surprise samedi soir 😱😱
Kris Bakerman Moffatt
are there going to be more shows added to this tour, or is what we're seeing all that we're getting??
Joe Cutting
American bands need to learn Canadian geography. 1 show in Toronto is a slap in the face to your fans in canada
Kyle Potter
Can't wait to see you guys at KROCKATHON this July!
Keren Preciado A
Brenda Oh Là Là necesitamos una dosis de esta foto en Mexico, ahora!!! 😍😍😍
Ian Wilson
Grant me the strength to see korn. To not accepet that i prolly cant see korn . and the wisdom to not give up on seeing korn .....
Eimaj Ssegrub
I'm just going to leave this here.......FUCKING AUSTRALIA!!!!!!!
David Music
AWESOME pic! A hallway John McClain would be proud of! LOL!
Melissa Dinges
But damn it man no Little Rock date!! See you in memphis!!


Tuesday, October 11th, 2016 at 9:52pm
#thesoundsofearth and the #voyager have their ODE and ANSWER: #thesoundsofearthradio NEW website also Player on:
https://t.co/7JmS328I8C https://t.co/Yy8G63fk9W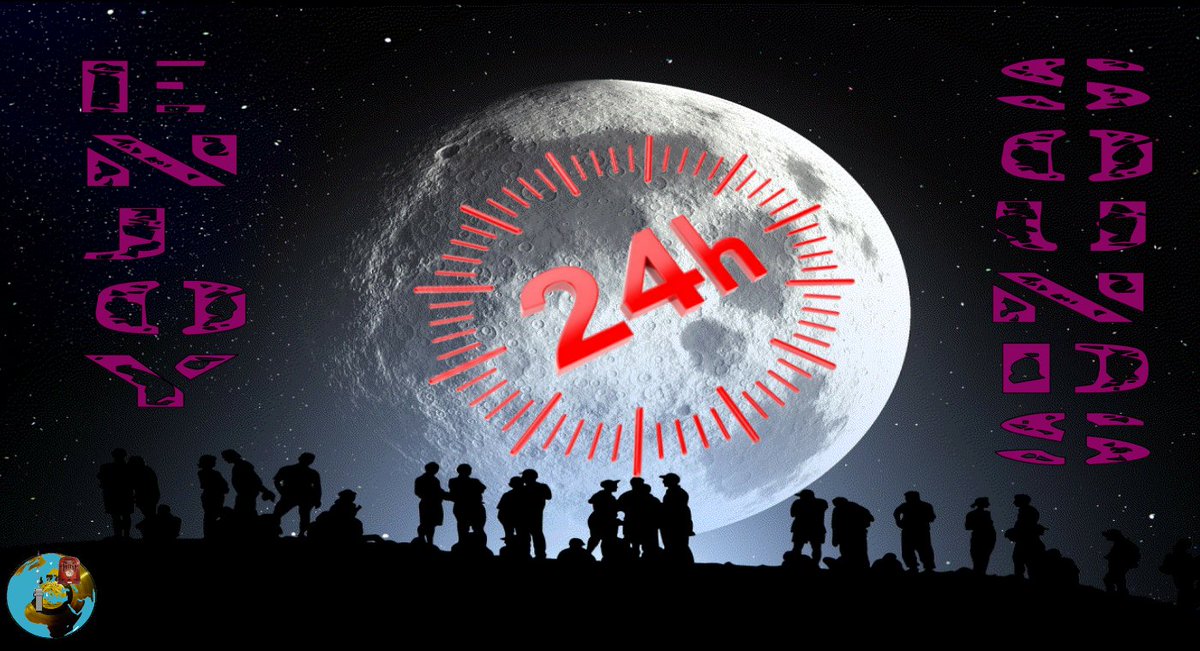 Friday, September 9th, 2016 at 12:46am
10-09-2016 [12.00 UTC] new LAUNCH time.of the @TheSounds_Radio Enjoy the music. https://t.co/yoHRDx61NP https://t.co/mB2NwJgEuo